Are you looking for the biggest events and conferences on blockchain during 2022? Then look no more! Here are some of the most important conferences that you should be aware of!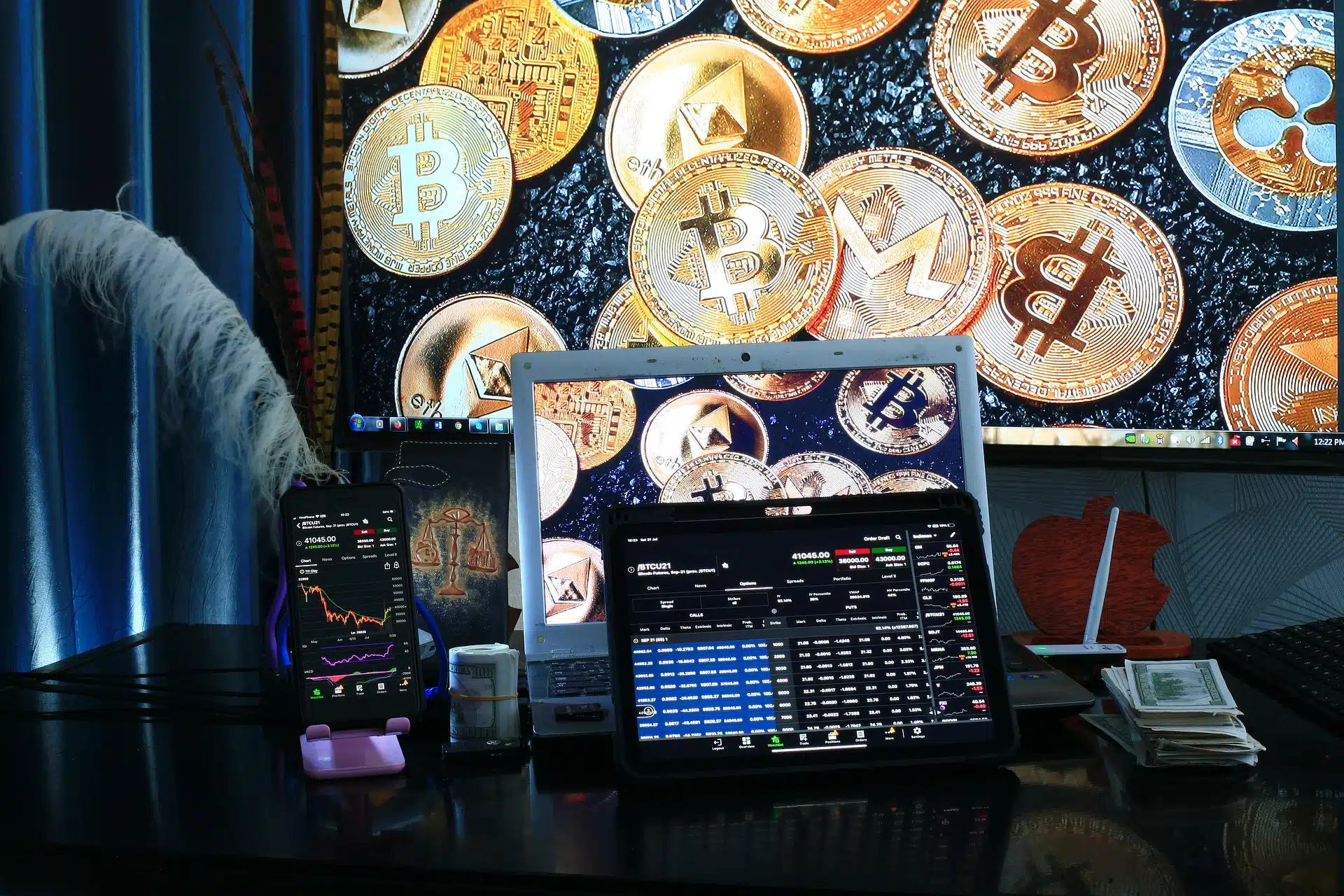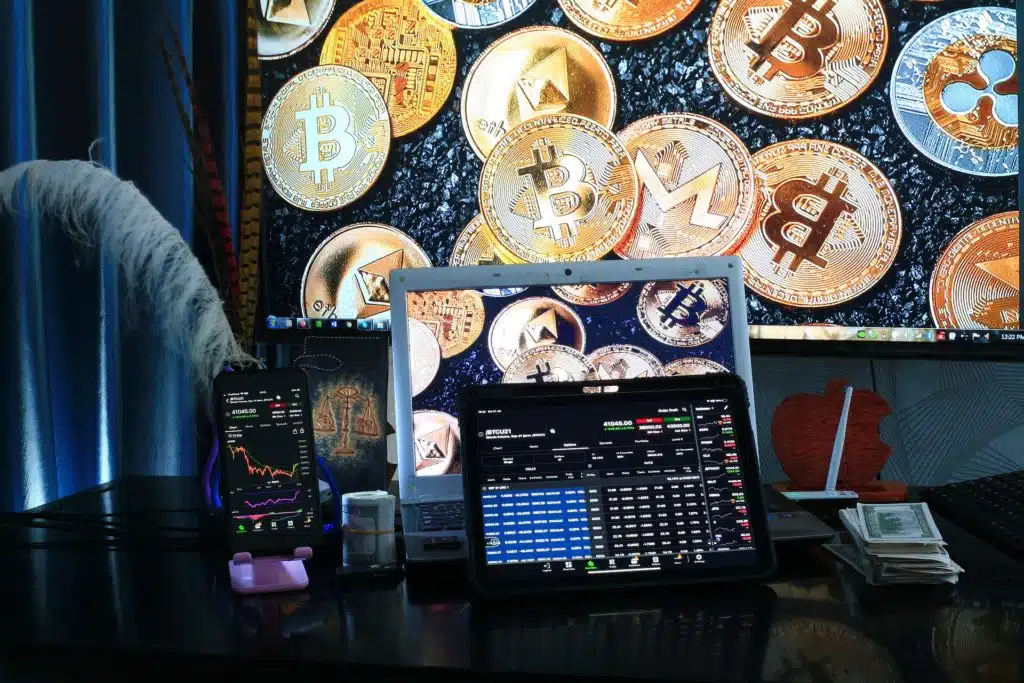 Blockchain has for sure been earning popularity for some years now, but lately and overnight, everyone is talking about it and learning how they can get involved in it.
Blockchains are best known for their crucial role in cryptocurrency systems, such as Bitcoin, for maintaining a secure and decentralized record of transactions. The innovation with a blockchain is that it guarantees the fidelity and security of a record of data and generates trust without the need for a trusted third party.
Whether you are an expert, just getting started or someone interested in deepening their toes into this new craze, this list will keep you updated in some of the biggest conferences out there this year.
Did you have anything in mind related to a blockchain project? Send us an email to hello@infuy.com and let's talk about it!
| | | |
| --- | --- | --- |
| Event | Date | Location |
| NEW YORK FINTECH WEEK 2022 | April 18-22, 2022 | New York City, NY |
| Blockchain Life 2022 | April 20-21, 2022 | Moscow, RUSSIA |
| Blockchain Revolution Global | April 21-22, 2022 | Toronto, CANADA |
| IEEE International Conference on Blockchain and Cryptocurrency | May 2-5, 2022 | Shanghai, CHINA |
| Reinventing the Financial Experience Through Digital Innovation | May 4-5, 2022 | Online |
| CROSSTECH EMEA | May 10-12, 2022 | Istanbul, TURKEY |
| Blockchain Expo North America | May 11-12, 2022 | Santa Clara, CA |
| Blockchain & Bitcoin Conference | may 17, 2022 | Kyiv, UKRAINE |
| Permissionless | May 17-19, 2022 | Palm Beach, FL |
| Shred the System: Driving the Crypto & Blockchain Revolution | may 18, 2022 | Online |
| Israel Crypto Conference 2022 | May 23-25, 2022 | Tel Aviv, ISRAEL |
| DC Blockchain Summit | may 24, 2022 | Washington, D.C. |
| Blockchain & Sustainable Economic Growth | May 25-27, 2022 | Washington, D.C. |
| Consesnsus 2022 | June 9-12, 2022 | Austin, TX |
| CROSSTECH COMPLIANCE | June 21-22, 2022 | Miami, FL & Sao Pablo, BRAZIL |
| European Blockchain Convention 2022 | June 26-28, 2022 | Barcelona, SPAIN |
| Blockchain and Internet of Things Conference | July 8-10, 2022 | Tokyo, JAPAN |
| International Congress on Blockchain | July 13-15, 2022 | Hybrid: L'Aquila, ITALY & Online |
| Blockchain & Liberty for All | July 14, 2022 | Online |
| CROSSTECH MEXICO | July 21-22, 2022 | Ciudad de México, MEXICO |
| Sustainable Energy: Blockchain and Cryptocurrency | Aug 1-3, 2022 | Online |
| Blockchain Futurist Conference 2022 | Aug 9-10, 2022 | Toronto, CANADA |
| SmartCon 2022 | Sep 7-8, 2022 | Hybrid: New York City, NY & Online |
| Blockchain Expo Europe | Sep 20-21, 2022 | Amsterdam, NETHERLANDS |
| Blockchain in Oil & Gas Conference | Sep 21-22, 2022 | Hybrid: Houston, TX & Online |
| Blockchain Tech Summit | Sep 24, 2022 | Online |
| Blockchain & Infrastructure | Sep 29-30, 2022 | Washington, D.C. |
| Blockchain Economy Summit | Oct 1-2, 2022 | Dubai, UAE |
| DeFi Conference 2022 | oct 6, 2022 | Belfast, IRELAND |
| Future Blockchain Summit | Oct 10-13, 2022 | Dubai, UAE |
| ELEV8CON PARABOLIC | Oct 23-24, 2022 | Las Vegas, NV |
| MONEYCONF | Nov 1-4, 2022 | Lisbon, PORTUGAL |
| Blockchain for Governance | Nov 10-11, 2022 | Barcelona, SPAIN |
| CROSSTECH WORLD | Nov 15-18, 2022 | Miami, FL |
| Istanbul Blockchain Week | Nov 21-25, 2022 | Istanbul, TURKEY |
| Blockchain Summit | Nov 22-24, 2022 | Online |
| Blockchain Expo Global | Dec 1-2, 2022 | London, UK |
| FinTech Connect | Nov 30-Dec 1, 2022 | Online |
Posted in Blockchain
By Martin Liguori
I have been working on IT for more than 20 years. Engineer by profession graduated from the Catholic University of Uruguay, and I believe that teamwork is one of the most important factors in any project and/or organization. I consider having the knowledge both developing software and leading work teams and being able to achieve their autonomy. I consider myself a pro-active, dynamic and passionate person for generating disruptive technological solutions in order to improve people's quality of life. I have helped companies achieve much more revenue through the application of decentralized disruptive technologies, being a specialist in these technologies. If you want to know more details about my educational or professional journey, I invite you to review the rest of my profile or contact me at martin@infuy.com