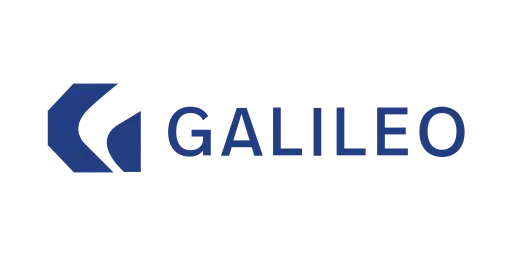 About the company
Galileo stands at the forefront of the financial technology sector. Their platform, open API technology, and proven expertise empower fintech startups, emerging businesses, and established brands to craft innovative financial solutions that expand the financial frontier.. Galileo simplifies the intricacies of payments and financial services innovation through its provision of adaptable, open API components and a secure, scalable, and future-proof platform. Renowned by leaders in digital banking, pioneering startups, and large enterprises alike, Galileo facilitates the issuance of both physical and virtual payment cards, mobile push provisioning, and a range of other services, serving various industries and regions.
About the project
Infuy was involved in the translation of Galileo's website. While content translation was already being tackled, a challenge emerged: the URL routes remained the same across languages, and neither page titles nor meta descriptions were being translated. Consequently, the SEO performance was suboptimal. Infuy implemented gatsby-plugin-react-i18next to ensure that each page had language-specific routes. This approach also ensured that all SEO-relevant information was appropriately translated, thereby enhancing SEO effectiveness.
How we worked with the client
We used an Asana board to organize tasks, track progress, and discuss any questions or concerns. We followed an iterative process, creating pull requests for each page whose translations were done to share progress with the client, gather feedback, and use it for subsequent pages. We maintained open communication with the client through Slack and scheduled meetings as needed
The Solution
The solution was the proper implementation of the previously mentioned plugin, ensuring accurate translation of each page and confirming that all elements necessary for SEO to function correctly were also being translated.